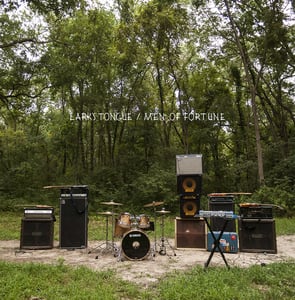 $

15.00
Five dudes that dig alchemy, séance and amplification, a celestial marriage of harmony and distortion forged in the crucible of volume.
Two dudes that combine elemental rhythms with galactic riffs, the dizzyingly hot rock equivalent of stratospheric re-entry.
Let the cosmic council now commence...
Lark's Tongue: This Little Light of Mine / Black Sue / Three Seals
Men of Fortune: Fray of Compassion / Strange Decay / The Strand / Lord of Time
Includes digital download card.
EXALT-002